Guide to entering our offices in the Covid-19 period
By now we should all be used to the fact things are not quite what they were before, with many aspects of our everyday lives disrupted or altered as a result of Social Distancing. Like many businesses we at BWB have been working hard to plan for a way to allow clients and third parties back into the building whilst following the Covid Secure guidance to keep both clients and staff safe.
Those of you who are familiar with our offices may realise that making adjustments and deciding best procedures has not been the easiest of tasks due to the fact our building is listed and the layout doesn't really allow any scope for adaptions, however, we have made the necessary changes and have a policy in place that we believe maintains the correct 2m social distancing generally with further protection (screens etc.), when that is not possible.
As attending the office will feel different from before, below is a visual guide on what to expect but you can also access a PDF of our client notice for more in-depth information here:
Meetings are by appointment only and for the time being we still ask that appointments are booked by contacting the firm on the telephone –  01787 880440

You do not need an appointment to drop off or collect documents or to produce ID, though you may be asked to wait or use the Service Door entrance as an alternative to Reception if there are already clients or visitors in the Reception Area

We seek to keep the Reception Area limited to one or a two clients visiting together at a time, so we ask for your patience and understanding if you are asked to wait outside or at the Service Door entrance for a short time
In line with Government guidance mask wearing is mandatory at all times (unless you are exempt)

Please follow the instructions from the receptionist, who may ask that you wait on the street, if reception has become overcrowded

Unfortunately, at the moment we cannot accommodate wheelchair users in the office, but we are working on being able to offer this fuller access again as soon as possible, once we have made further suitable adaptations.  If you are a wheelchair user, please contact us to discuss other appointment options.
On arrival at the office in most cases you should find the door is unlocked and will open as you would expect – however, if someone is waiting in reception you may be asked to wait outside or use the Service Door for collection, delivery or Identification Verification until it is safe to enter reception (or is unnecessary if this has been dealt with at the Service Door – please do not stand in the doorway but stand to one side as it is also an exit, leaving 2 metres between you and anyone else waiting.
When you are in reception you are required to use the hand sanitiser which will be on a small table immediately as you enter – even if you are simply dropping off or collecting documents.
You can then approach reception, standing behind the 2m line to talk to the receptionist, who will be behind protective screens, please do not attempt to navigate around or to the side of the screens or the protection provided is lost.
Deliveries should be made to the receptionist via the Screen slot or as directed by the Receptionist to the Service Door entrance, where there are trays for delivery and collection.
The receptionist will then deal with your request
Please do not arrive any earlier than 5 minutes before your allocated appointment time (but please also do not be late) – as we have to strictly control the numbers in the reception area at any one time and only have a limited number of meeting rooms where social distancing can be observed.
Appointments are limited a maximum of 2 people (from one household or social bubble) and we unfortunately cannot allow for additional people to wait in reception. In special circumstances we might be able to accommodate up to 4 people in a single meeting (again from one household or social bubble), but this will be by special arrangement only and is not guaranteed.
After cleaning your hands and informing reception that you are here for an appointment you may be asked to sit (albeit briefly) on the allocated seats in reception – please note there are only a few seats that can be safely used
You will then be directed through to your meeting room – we currently have 2 meeting rooms that are Covid secure and allow for a natural 2m gap or with screens added for protection where you are less than 2 metres.
There is access to further hand sanitiser on entering the room, please use it.
The rooms are cleaned every morning, and in-between each meeting.
Windows will be opened in meeting rooms (wherever possible) to increase ventilation – please note these are rear facing windows and do not open onto the street, so confidentiality is maintained.
Once seated in the room, the staff member seeing you (if they are not already there) will join you within a few minutes – we ask that you please do not leave the room until the staff member has arrived.
The meeting will then be conducted in a normal way.
After the meeting you will then be asked to leave via reception, either before or after the staff member, depending on the ability to socially distance – there will be no handshakes (sorry!).
Finally we are looking forward to welcoming our client's back, safely, into the offices and of course we welcome any feedback you may have following your visit as we are keeping our procedures under regular review.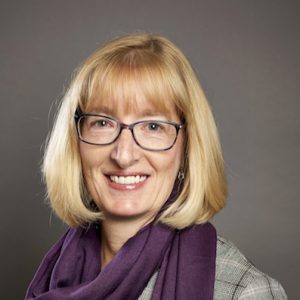 Lorraine joined the firm in 1997 as a Fellow of the Institute of Legal Executives and after qualifying as a solicitor in 2003 was appointed Head of the Residential Property Department.
She deals with all aspects of residential conveyancing and is the Practice Manager at Bates Wells & Braithwaite.
Away from work, Lorraine, who lives locally with her husband, enjoys an active life and her interests include hiking, canoeing, skiing, motorcycling and horse riding.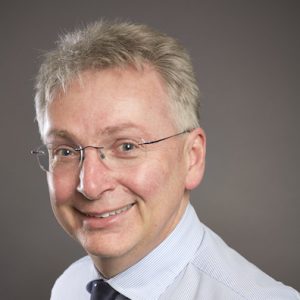 Mark obtained a Masters Degree in international commercial law and after working with the Treasury Solicitor's Department and then a City firm he joined Bates Wells & Braithwaite in 1993.
He is the Managing Director and specialises in personal injury litigation. He is a member of the Association of Personal Injury Lawyers and formerly ran the East Anglian regional branch of APIL. He also acts as an executor and trustee where there is conflict among trusts and estates.
A former parish councillor and school governor, Mark spends most of his spare time in the local area though does often travel to Switzerland where his son lives.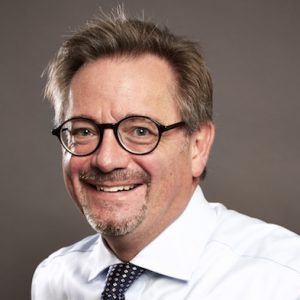 Robert is the firm's agricultural and commercial property lawyer. He joined Bates Wells & Braithwaite in 2003 having worked in East Anglia since qualifying as a solicitor in 1984.
Robert has many years' experience of agricultural and commercial property work both freehold sales and purchases and the grant and taking of leases, options, promotional and overage agreements. He has given the Cambridge Law Society's Agricultural Law up-date seminar in recent years.
In his spare time Robert spends a lot of time with his family, enjoys badminton and tennis and plays an active role within St Mary's Church Bury St Edmunds.
Glenn joined Bates Wells & Braithwaite in 2009 and gained experience across the firm before qualifying as a solicitor in November 2015. He has a law degree from the University of East Anglia and took the Legal Practice Course at the University of Law, London.

As of May 2020 Glenn was appointed as a Director of the firm and Head of the Private Client Department dealing with wills, powers of attorney and administration of estates including providing advice on inheritance tax, estate planning and trusts matters.
Glenn lives locally with his young family and takes a keen interest in watching and playing various sports and is a long-term season ticket holder at Colchester United.