How to sell a business during a pandemic
The Covid-19 pandemic has certainly uprooted our day to day lives, cost people their jobs and caused many business owners/directors a rather unexpected disturbance with the day to day running of the business. The pressure to make the workplace Covid-Secure and keep businesses trading has definitely changed the business scene. Unfortunately some have seen their businesses cease trading due to the restrictions implemented by the Government making them non safe or viable to continue within the government guidelines.
However, it is safe to say that early signs suggest that not all sectors have been impacted as badly as first feared – granted this is still not a normal year for the vast majority, but those that had planned "worst case" budgets, with an expectation that even they might have not gone far enough are now cautiously optimistic that things are perhaps not as bad as first feared.
But what about those that want to sell their business? Has Covid-19 reduced its potential vale? Are parties interested in buying?
We are seeing a lot of movement in the markets especially in the e-commerce and food industry. The market clearly looks like a buyer's market and many are buying as an investment for the future.
Before you decide to buy do make sure that consideration is given to the good will of the business and its value post Covid-19. The question must be asked, is this going to impact on the bank's decision, should finance be required? There are many aspects, which must be considered in great details before any decisions are made. Due diligence is arguably more important now than ever before.
As the economy is trying to recover business owners will be faced with decisions whether perhaps a restructure might help or sale of some of the assets?
If you wish to sell your business you should prepare a very honest and realistic picture for your possible investors. First of all, show the history of your business and its performance prior to Covid-19, has the aim of the business been affected?
Secondly, show them the future and the measures that have already been put in place to preserve the business. If an investor sees a reasonable and realistic business continuity plan all you have to show them is the future! The opportunities that lay ahead could often be the deal breakers.
We cannot ignore that Covid-19 has impacted the economy with most business sectors impacted in some shape or form, but the market has not stopped completely and you shouldn't need to put your plans on hold, you might just have to work a little bit harder to achieve your aims, and manage expectations.
Whatever you have planned Bates Wells & Braithwaite are here to assist you with every single step of a business sale or acquisition. From agreeing heads of terms to drafting the entire sale/purchase documentation to completing the whole transaction. Call 01787 880440 or email monikasargeant@bwblegal.com.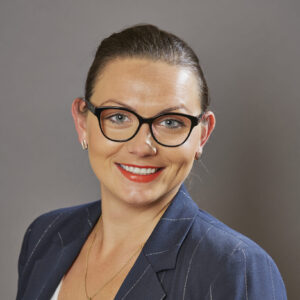 Monika joined Bates Wells & Braithwaite in 2020 and is a specialist employment and company commercial solicitor.
Monika has a number of years of litigation experience gained while employed for a Regional Firm. She assisted many Clients both employee and employer in achieving a satisfactory outcome in contentious and non-contentious matters including but not limited to partnership disputes, unfair and wrongful dismissal claims and discrimination claims.
In the commercial aspect of her case load over the years Monika has assisted many businesses with sales and purchases of both asset only and shares transactions.
Monika lives locally with her family and is very much devoted to the local community. She enjoys skiing and travelling (especially Portugal).