The end of the Job Retention Scheme and its impact on Sudbury
The global pandemic has clearly affected all of our day to day lives and for many people that includes the loss of a job whether permanently or via use of the government's Job Retention Scheme (furlough). Unfortunately not all those employees that have been furloughed will have a job to go back to and in-fact, some who have been working throughout the pandemic may also be facing uncertain futures.
The economic impact has already started to be felt, which is becoming more and more evident as days go by with shifts of emphasis from the government's public health announcements to announcements of redundancies or administration of major companies over a wide range of sectors. The predictions are that many businesses will have to cut down on their staff in order to keep themselves afloat. Now more than ever, taking legal advice can make a significant difference in the outcome of the unprecedented situation we are all facing.
Sudbury and surrounding areas have a significant presence of high street business as well as factory and production industry. Bates Wells & Braithwaite have been at the heart of Sudbury's legal sector for over 100 years and in that time have helped the local area's businesses and residents navigate the aftermath of wars, recessions and even a previous pandemic. It is something we will continue to do now, even in these very uncertain times.
Monika Sargeant, Employment and Commercial and Company Law solicitor at Bates Wells & Braithwaite says
"The longer restrictions remain in place the more likely the question of redundancies will arise. Even with the Furlough Scheme, the question of whether and sadly in some cases, when, a redundancy situation will be required, will have to be addressed and making redundancies of staff that have been furloughed may not be completely straightforward. Regrettably, the Government's Guidance Notes do not offer much understanding or support on this point, other than to state employers can still make furloughed employees redundant."
If you are an employee you must remember that your employer has to follow a fair process even if the reason for your dismissal is redundancy. It is also prudent to remember that redundancy dismissals may still be seen as unfair, if  the employer did not properly consider alternatives, including retaining the employee on furlough. Our dedicated team will use their best endeavours to achieve a satisfactory outcome for you, should you find yourself in a position where your employer is planning to make you redundant.
If you are an employer we are here to ensure that the correct selection process and procedures are followed to minimise your risks and exposure to any claims. Please do get in touch if you have any queries on 01787 880440 or email MonikaSargeant@bwblegal.com.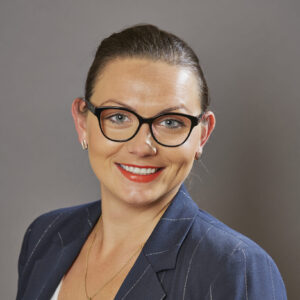 Monika joined Bates Wells & Braithwaite in 2020 and is a specialist employment and company commercial solicitor.
Monika has a number of years of litigation experience gained while employed for a Regional Firm. She assisted many Clients both employee and employer in achieving a satisfactory outcome in contentious and non-contentious matters including but not limited to partnership disputes, unfair and wrongful dismissal claims and discrimination claims.
In the commercial aspect of her case load over the years Monika has assisted many businesses with sales and purchases of both asset only and shares transactions.
Monika lives locally with her family and is very much devoted to the local community. She enjoys skiing and travelling (especially Portugal).