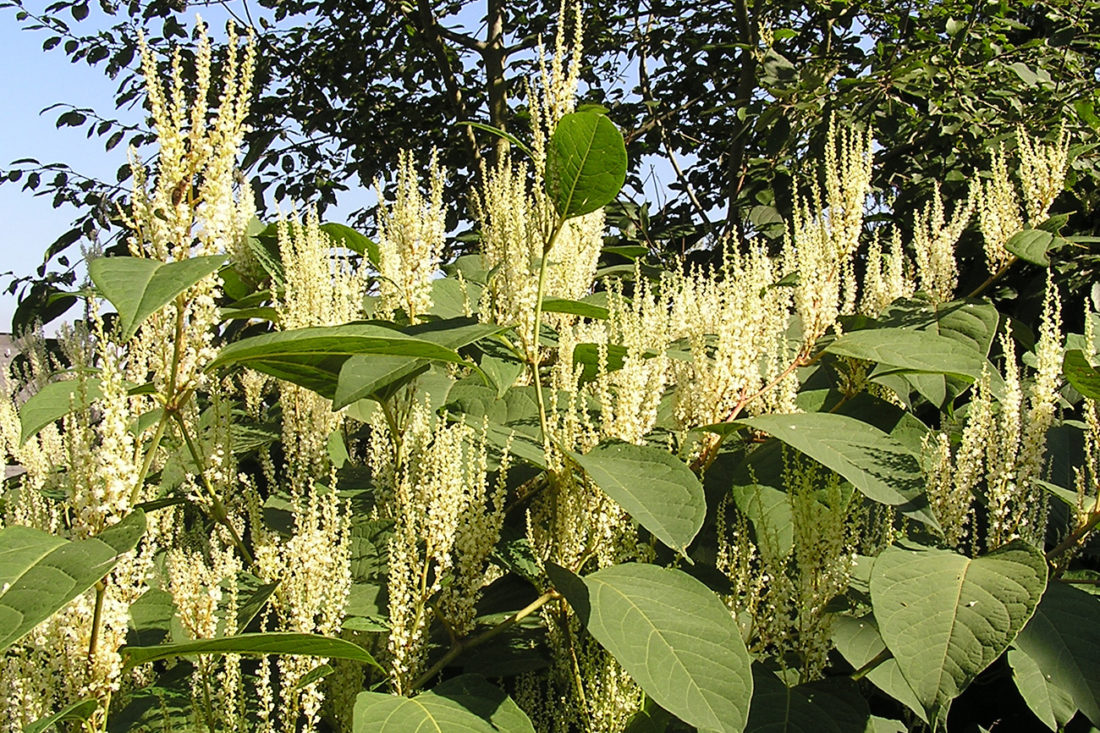 Japanese Knotweed – Prize Winner to Pariah
Japanese Knotweed was probably first introduced in to the UK to the Horticultural Society garden at Chiswick, in 1825 but this plant was misidentified. Phillippe von Siebold, who had a nursery in Leiden (Holland), sent an unsolicited parcel of plants to the Royal Botanical Gardens at Kew in August 1850 and by 1854 it was also to be found at the Royal Botanic Gardens in Edinburgh. It was a sought after rarity then; a prize winner.
In the Law Society's Property Information Form (which is a standard enquiry form used in residential conveyancing) you will be asked if your property is "affected" by Japanese Knotweed? That is because this robust plant spread initially along watercourses and over roadways, railways and derelict industrial land and now can be found in people's gardens all over the country. It is robust, fast growing, with deeply penetrating rhizomes (creeping underground stems) and these can damage drains, patios, paths, drives, boundary walls, outbuildings and conservatories and overwhelm poorly built outbuildings.
There is legislation to try and reduce its spread and encourage its control. Under S.14 of the Wildlife and Countryside Act 1981 it is an offence to plant or otherwise cause to grow in the wild plants listed in Part II of Schedule 9 and Japanese Knotweed is one such plant. It is a defence to prove that you took all reasonable steps and exercised due diligence to avoid committing the offence. That would not, however, include digging it up and dumping it or adding it to normal household waste as even small parts of the rhizomes can produce new plants and so it is "controlled waste" under the Environmental Protection Act 1990 and has to be disposed to Licenced sites and in a controlled manner.
Control on site is by careful management over several years (one application of weed killer will not be sufficient) and by doing this on site one reduces the risk of spreading the rhizomes by extraction and transport, even if that is possible without damage to property.
In the recent case of Williams v Network Rail Infrastructure; Network Rail were found liable in private nuisance for the spread from their property into the gardens and under two adjoining bungalows. Network Rail was not considered to have taken adequate action to control the growth and spread of the plant and its rhizomes and so was liable in damages to the owners of those bungalows. This was a Court of Appeal case and decided on a different basis from the earlier County Court decision, so it may be appealed further or be reviewed later by the Supreme Court. However this is the legal positon now.
In fact if you do not control your Japanese Knotweed you may even have an ASBO made against you! A notice can be used to require someone to control or prevent the growth of Japanese Knotweed capable of causing serious problems to communities. Japanese knotweed has definitely moved from prize winner to pariah.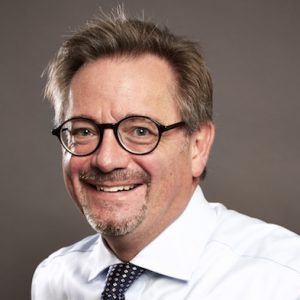 Robert is the firm's agricultural and commercial property lawyer. He joined Bates Wells & Braithwaite in 2003 having worked in East Anglia since qualifying as a solicitor in 1984.
Robert has many years' experience of agricultural and commercial property work both freehold sales and purchases and the grant and taking of leases, options, promotional and overage agreements. He has given the Cambridge Law Society's Agricultural Law up-date seminar in recent years.
In his spare time Robert spends a lot of time with his family, enjoys badminton and tennis and plays an active role within St Mary's Church Bury St Edmunds.